IIIT Hy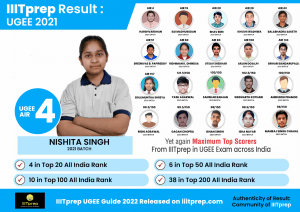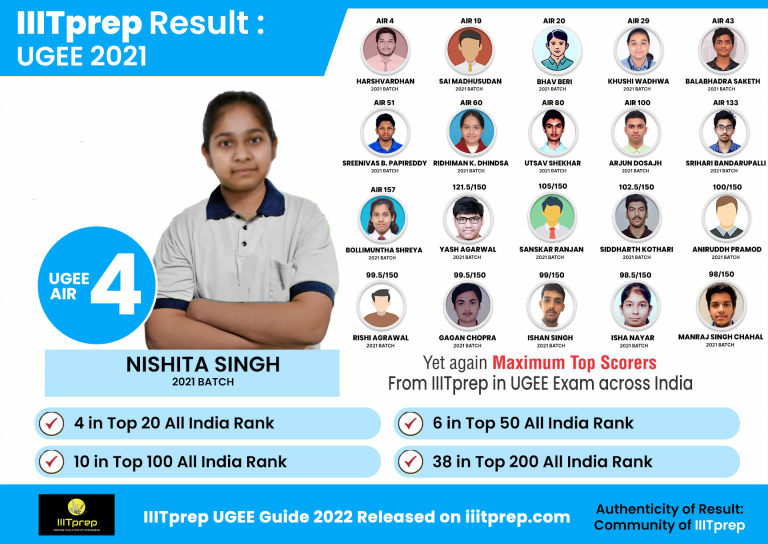 derabad is the first IIIT in India. The IIIT Hyderabad culture, ranking, environment, education, etc. have made it come to the list of top institutes not only in India but
in Asia. Its Prestige is valuable. The attitude of Engineering is encouraged by this Institute. The IIIT Hyderabad has a huge campus and placement. Many top MNC companies e.g., Google, Microsoft, Adobe, Facebook, etc. is approaching them. Their highest package was more than 40 Lakh with an average package of 21 Lakh having its NIRF ranking
in the top 50. All this Means It is comparable to IITs then why shouldn't we try for it?
It is a fact nearly 10 Lakh students will be in a race with you in the JEE Main but JEE Main is not the end. Seeking admission to IIIT Hyderabad is more difficult than getting a decent branch in IIT but IIIT Hyderabad gives you another way of admission through the UGEE exam where Due to lack of awareness, competition is less. As a result, selection chances are more because seats allotted for the UGEE mode of admissions are also more. A slight underestimating or wrong Guidance will ruin all your prospects.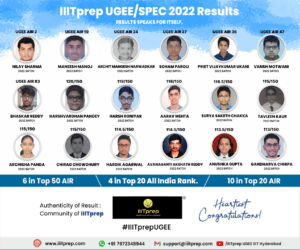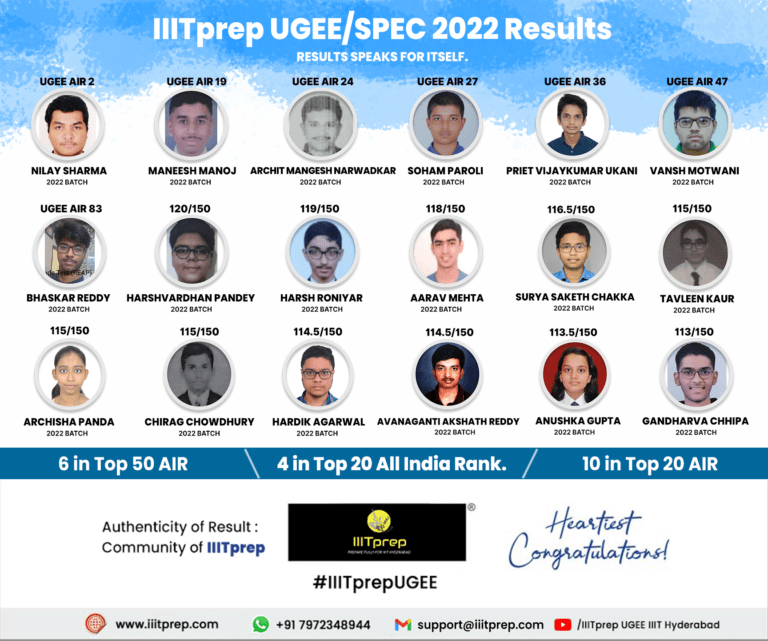 This Series of Books for IIIT Hyderabad's UGEE Exam serves the above-cited purpose in a perfect manner at whatever level of preparation you are before the exam. This book gives you an accelerated way to master the whole UGEE syllabus. It has been prepared to keep in mind the latest trend in Questions and Level of Exam.
The Series of UGEE is Created for boosting Your Performance in UGEE Exam. The series Comes with 2 Books. The first one is for the
UGEE REAP Section, which has covered all Syllabus of the UGEE REAP Paper. This REAP Book Contains Questions for Practice with Solutions along with Theory for all Topics. Analysis of the Previous Year is Also Included, you get Subject wise, Topic-wise Analysis in Graphical Representation Format which will help you to Prepare Perfectly. With Books, you are Eligible to Buy Online Mock tests for UGEE. Solutions for UGEE Official Paper are also provided. In UGEE REAP is of 2 Hours means has Highest Weightage so, Prepare well for this Section. All Necessary topics of Logical Reasoning like Linguistics, Analytical, and decoding are Explained in a Proper Manner to Boost your Preparation in Minimum Time. https://iiitprep.com
Main Features of UGEE Guide Books:
1. Complete the Syllabus with Marks Distribution Scheme.
2. UGEE Paper Pattern.
3. Graphical Weightage of subjects and sub-topics.
4. Chapter Wise Graphical Analysis.
5. Chapter Wise Practice Problems.
6. Solved Official sample paper.
7. Practice Problems for SUPR Section with Solutions.
8. Sample paper of SUPR for practice.
9. Previous year solved paper of SUPR.
10. Get Free Interview Preparation Support, If Qualified in UGEE.
The second one is for the UGEE PYQ, which Consists of Previous Year Papers of UGEE. This paper will give you the exact Idea of the Difficulty Level of the UGEE Exam. It Contains Solutions, Tips, and Analysis of Topics. So, Go and Crack UGEE from this Series.
Check it out on www.iiitprep.com We are sure that the Series for UGEE will give you a fast way to prepare for the UGEE exam without any other support or guidance. Contact us on:
Visit: www.iiitprep.com
E-mail: info@iiitprep.com
WhatsApp: 7972348944
Disclaimer: Every Data Provided by us is Memory Based Data Provided by Previous UGEE Aspirants after giving their UGEE Exams so, we didn't Claim any Data on IIITprep Website & in E-Book to be Official and 100 % Authenticate but Most Accurate as per IIITprep.