IIITprep is India's first memory-based question-sharing platform by students for students.
🎉IIITprep recognized as Education Partner for Felicity 2023 🎉
Thanks to Entire Team, Making it possible!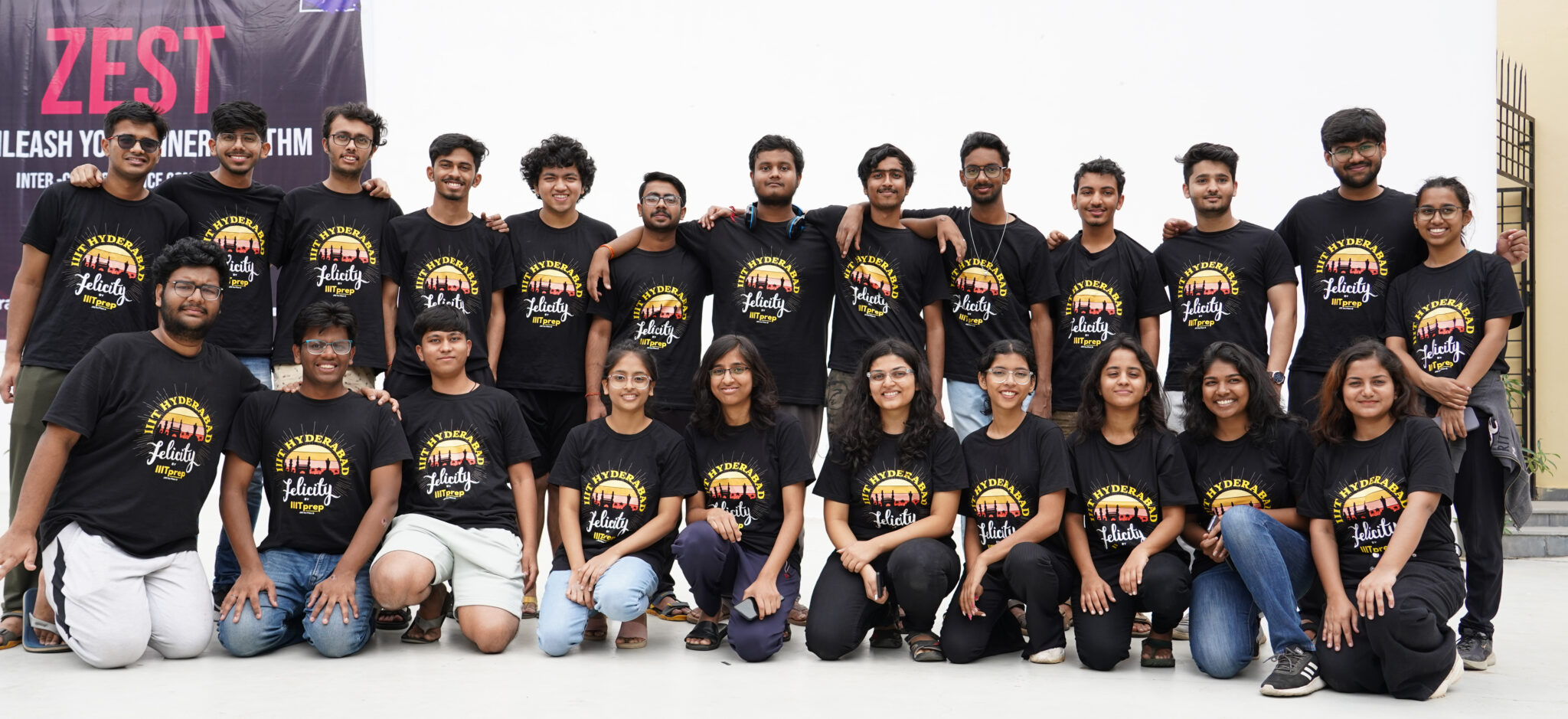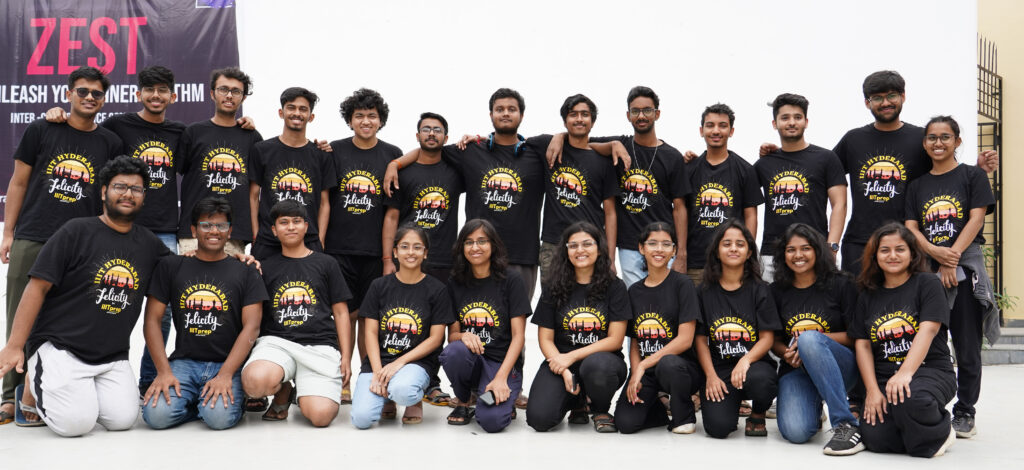 "Sometimes, Hard work doesn't pay but smart work does. so, believe in yourself and get ready to defeat the challenges with IIITprep"
In 2021, 22 & 2023 itself, we had 400+ contributors, This has helped us a lot in preparing proper and relevant content, especially for UGEE.
There is a student from the 2021 to 2023 batch having JEE Main  Rank of 15000+ and has secured All India Rank 4 in UGEE. This means it's possible here coz, Physics and Maths are not only required. They need your aptitude.
🏆Official Education Partner of Felicity 2023 🏆
IIITprep receives more than 400+ contributions every year for a paper of 150 questions. so Imagine, How precisely we can build the entire memory-based paper of Exam? 🤯
Excellent results by IIITprep from 2021 & 2022 Batch. We have 150+ UGEE Qualified Candidates. Most of these also have cleared the UGEE Interview and these numbers are still counting…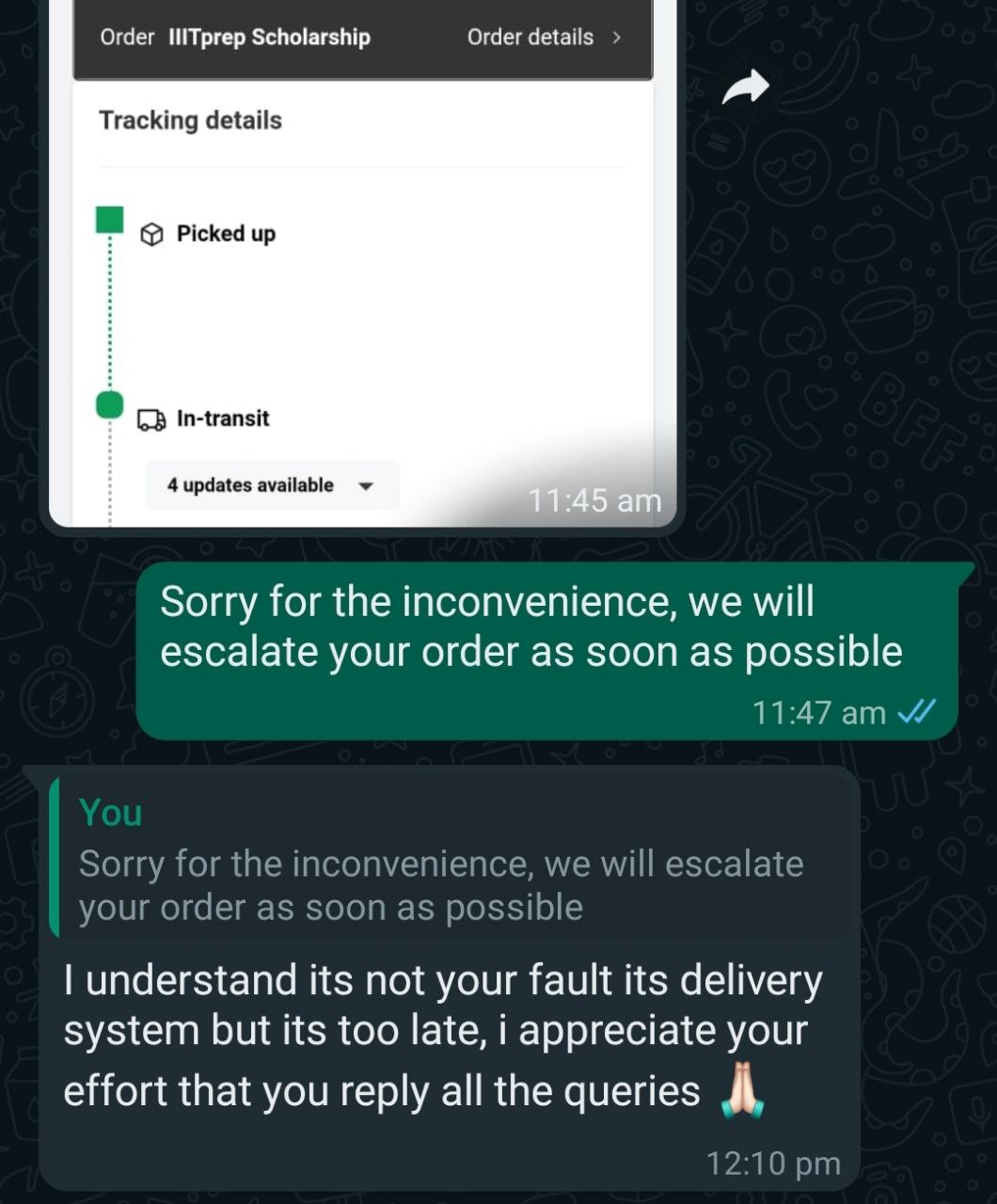 WE UNDERSTAND YOUR PROBLEMS AND PROVIDE SPEEDY SOLUTIONS AS WELL!
Thousands of students all over India have been continuously showing their overwhelming response and trusting us for their UGEE Preparation.
We consider the queries of each and every student and try to eradicate their problem as soon as possible.  
Many a times students do face problems be it delivery of books on time or technical glitches but we try and try to rectify all of them and provide the best service to you from the start till the end of your entire preparation.
Begin your journey with IIITprep
Students from all over India have shown tremendous trust in us, bought our books and mock tests, put in their best efforts, with IIIT Prep helping them to convert their hard work into smart work, the students did clear the exam with top ranks and secured their seat in IIIT Hyderabad which is undoubtedly one of the best institutions in India.
This is from one of our students who achieved a splendid single-digit All India Rank in UGEE with the guidance of IIITprep and her tremendous hard work. Now, it's your turn to avail yourself of the opportunity, put in your efforts, and achieve your dreams and aspirations.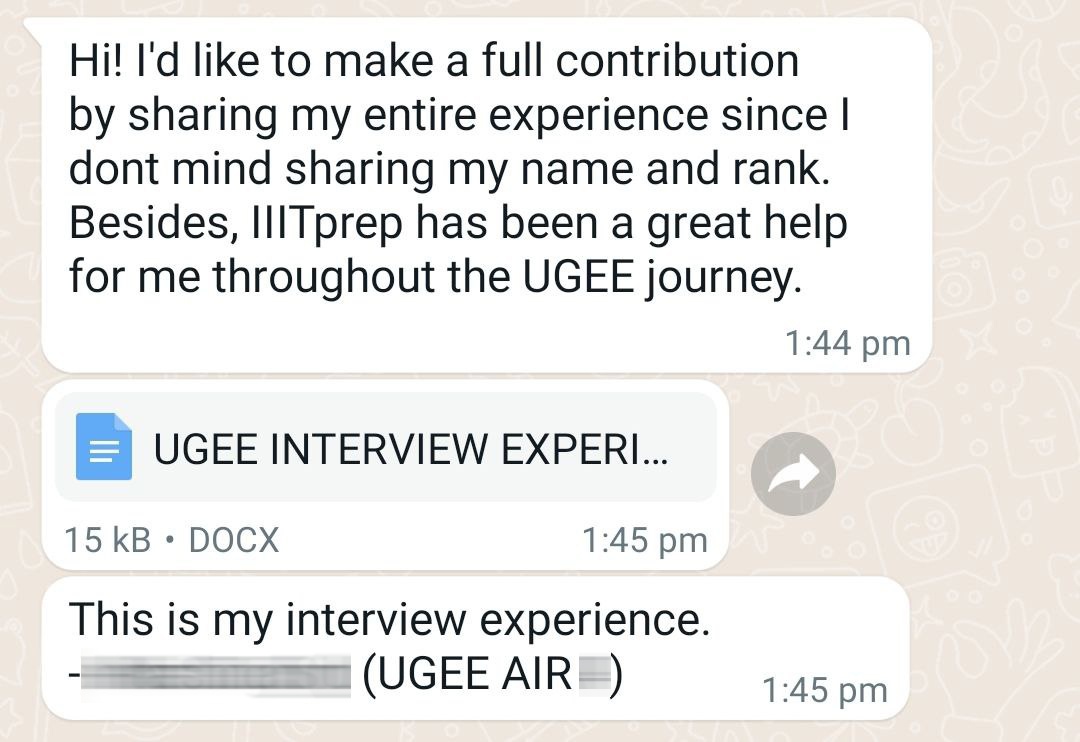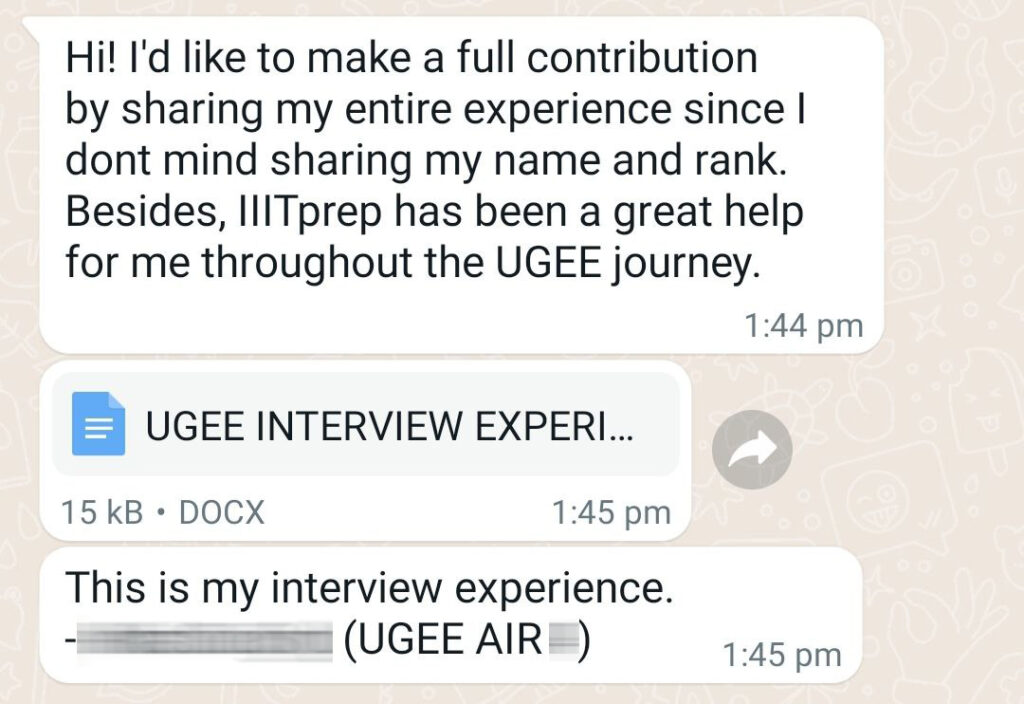 Email us at support@iiitprep.com